Our Veterinarians
When a family member is under the weather or suffering from discomfort, he deserves the attention of a caring, competent physician with the skills to diagnose his ailment and the compassion to treat him with tenderness.
At Marbletown Animal Hospital, an expert staff of veterinarian doctors and a skilled team of technicians are here to do just that. Under the directorship of our highly skilled veterinary doctors, your pet is always in good hands. We're ready when your pet needs us.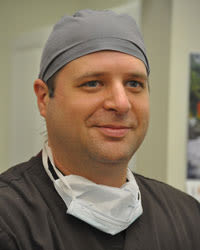 Dr. Matt Dulka,
Medical Director
Hello I'm Dr. Matt Dulka. I'm a 2011 graduate of Ross University School of Veterinary Medicine and I finished my clinical training at the University of Minnesota. Although I've worked with many different species, dogs and cats are my favorites. In the clinic I enjoy challenging surgical and medical cases and I have a special interest in diagnostic imaging. Outside of the clinic I like to spend time outdoors with my dog, a lab/terrier mix, named Worf.

Dr. Jesse Page,
Associate Veterinarian
Hello, my name is Dr. Jesse Page. I grew up in Dutchess County with all kinds of pets, and became interested in veterinary medicine after starting to work at our local veterinary hospital in 2003. I attended SUNY Delhi and then Cornell University, where I graduated with a B.S. in animal sciences, before attending veterinary school at Purdue University. Veterinary medicine is a constantly changing field, and in striving to provide different treatment options, I became certified in veterinary medical acupuncture (cVMA) through OneHealth Scientific Integrative Medicine in 2015. I'm very excited to be back in the Northeast and working at Marbletown Animal Hospital. I love meeting clients and their pets every day, and believe that pets are truly part of the family and deserve the best care we can provide.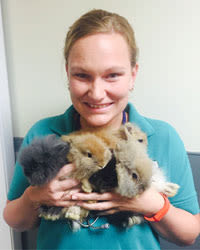 Dr. Joan Gramazio
Associate Veterinarian
Bio coming soon!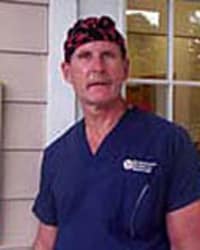 Dr. John Parks,
Board Certified Specialty Surgeon
I am a board certified surgeon; Diplomate in the College of Veterinary Surgeons. Since the beginning of my surgical career, I have been performing traditional soft tissue, thoracic abdominal, orthopedic and neurological surgical procedures. In addition, I now offer endoscopic procedures: thoracoscopic, laparoscopic, cystoscopic,and rhinoscopy.
Dr. Parks performs specialty surgeries in our hospital on a referral basis. He is not an on staff veterinarian.