Our Team
Marbletown Animal Hospital's experienced support staff of Client Care Specialists, Certified Veterinary Technicians, Animal Health Technicians, and Animal Care Assistants strive to provide personalized, compassionate care for our patients and clients alike.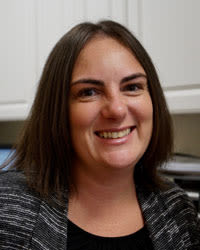 Stephanie Petruccelli,
Hospital Administrator
Bio coming soon!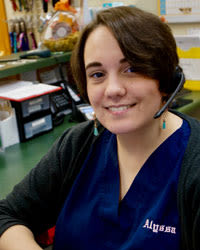 Alyssa Wagner
Hello! My name is Alyssa and I have been working as the receptionist at Marbletown Animal Hospital since June 2015. I currently reside in Accord, NY with my wonderful boyfriend and our adorable fat-cat. I have long loved animals, and have helped trap kittens and cats with various animal rescue teams as a child. When not working, I am usually at home playing videogames, writing, or attending various events of interest such as the Renaissance Faire. I love meeting new pet owners and helping educate them about their pets! As such, I cannot wait to meet you and your furry loved ones.
Licensed Veterinary Technicians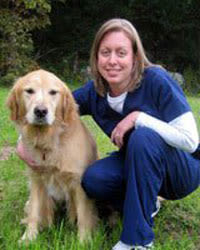 Kelly Phillips, LVT
Hi my name is Kelly & I became a licensed vet tech in 2003 but have worked in the veterinary field since 1999. Since the beginning I've always felt truly fortunate to be able to work with animals on a daily basis & experience the human animal bond first hand. Having pets of my own I know just how special it is to have them be a part of your family with the unconditional love & companionship they provide. I love working here because I can honestly tell you that you won't find a more dedicated staff of doctors & technicians to care for your pet than the ones here at Marbletown Animal Hospital.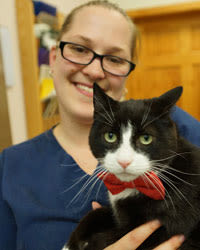 Laurie Nocerino, LVT
Hello, My name is Laurie. I completed my Associates Degree in Veterinary Technology at SUNY Delhi in December 2009 and became a Licensed Veterinary Technician in March 2010. I completed my Bachelor's Degree in Veterinary Technology Management in December 2011. I have had a love for animals since I was young and have a house full of pets including my bird, a Dusky Conure (Dusty), three cats (Lucky, Charcoal, and Edmund), a German Shepherd (Angel), a Ferret (Sparky), and fish. I look forward to meeting you and your pet family.

Chrissi Jones, LVT
Bio coming soon!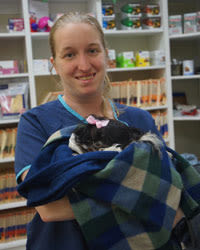 Jayme Staten
Hi my name is Jayme. I live in Rosendale with my husband Joshua and our wonderful pets. I currently am attending Penn Foster College in the Veterinary Technology Program. I have loved working with animals since I was a young girl and trained my deaf dog in obedience and agility. I am also very active in animal rescue as my mother and I started a Dalmatian rescue as our "mother-daughter" bonding project in 2003. I can not wait to meet you and your furry family!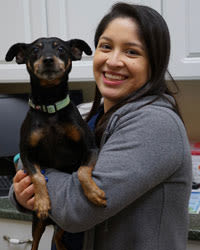 Sara Narvaez
Bio coming soon!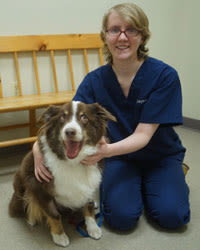 Cheyenne Schoonmaker
Bio coming soon!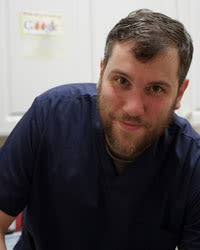 Dan Howard
Bio coming soon!